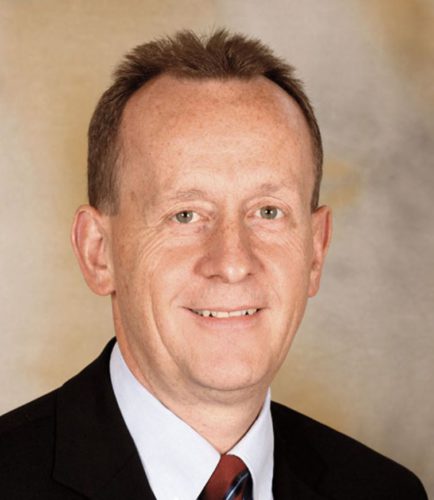 SIGOMA survey reveals financial uncertainty of member councils
Posted on June 19, 2023
A recent survey by SIGOMA, (the Special Interest Group of Municipal Authorities representing 47 urban authorities in the northern, midlands and south-coast regions of England), found that more than half of respondents (55 per cent) were no longer certain they would be able to meet their 2023-24 Budgets, set just four months ago.
The survey – which included council representation from every corner of the nation outside the capital – also found that 15 per cent of councils said the chances of meeting their Budgets were less than even. On average, each SIGOMA council will be forced to make £15m of savings this year, amounting to £700 million across the 47 councils. SIGOMA represents some of the most deprived communities in England. Its Chair, Cllr Sir Stephen Houghton, said consistent inflationary pressures mean vital services such as adult social care and foster care had recorded price increases of over 10 per cent this year, with real potential for unmet need and capacity shortages across key services as a result.
Every March, councils must approve and publish expenditure plans that must match expenditure to available income in their annual budget. Having done this in March, less than half are now confident that they will meet this budget. Councils don't have the option of overspending. Therefore, to stay within budget, they must either further deplete their revenue reserves or reduce expenditures.
Reducing expenditure can mean further cuts to services. Overall, more than half of respondents saw risk to the future standards of service in Adults or Children's Care as a result of the cuts.
Dan Jarvis, Labour MP for Barnsley Central, said: "After 13 long years of cuts, council finances are in a perilous position. Current inflationary pressures and a funding cliff-edge mean that many councils may be forced to make further cuts. This is the opposite of "Levelling Up" and will only exacerbate the cost-of-living crisis for millions. We need a plan to transform our communities, not just tinker around the edges."
Along with uncertainty over demand for care services the survey showed that short term settlements were a key contributory factor to council's lack of confidence in making future budgets.
The news comes as this week will see the launch of SIGOMA's new campaign calling for a new funding settlement for local authorities across England. The campaign, which forms part of SIGOMA's new manifesto for local government, launched in May calls for local authorities to receive the long-term funding that they need to continue serving communities across the country.
Cllr Sir Stephen Houghton, Chairman of Sigoma, said: "Single-year settlements create unnecessary uncertainty. In our Manifesto released last month, we laid out how multi-year funding settlements would go some way to helping reduce this uncertainty and give councils confidence and the funding capabilities to address inflationary pressures by taking long-term investment decisions that are best for supporting their communities."
Capital Funding
The survey also found that around 60 per cent of SIGOMA councils are having to take cost-cutting measures to reduce their capital budgets.
Almost half (45 per cent) said they had already delayed projects. Meanwhile, 35 per cent have gone further and axed projects that they can no longer afford to finance or will reduce the overall number of projects for the year.
Cllr Houghton added: "Councils are important drivers of local economic growth with big capital projects a vital part of the "levelling up" agenda. Inflationary pressures are significantly impacting construction costs, and many of our members are having to scale back projects or cancel them outright due to funding uncertainty.
"Instead of spreading relatively small pots of funding across the whole country, as has been the case with Levelling up funding, the Government need to provide targeted funding to ensure these vital projects can go ahead as originally planned, as well as deliver wider reforms to the process, including reducing the number of bidding contests and focusing on supporting the areas that are most in need of regeneration funding over the long-term."
Read coverage of our survey below: