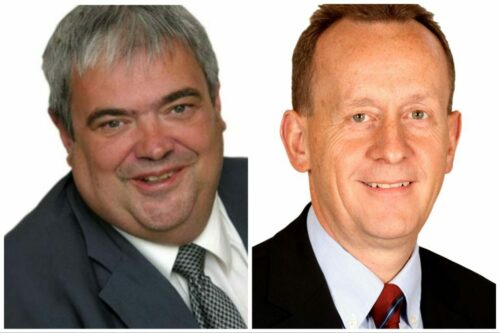 SIGOMA and Key Cities write to Sunak to warn members are reaching 'breaking point'
Posted on November 06, 2023
The King's Speech: Supporting our key urban areas
Dear Prime Minister,
We are writing to urge you to put the much-needed urgent reforms to our transport systems, housing strategy, clean energy agenda and the local government finance system at the heart of the upcoming King's Speech in order to help urban councils up and down the country better serve their communities.
As organisations that represent important urban areas and their respective councils in the UK, we are deeply concerned that the financial situation for many of our councils is reaching breaking point. Six councils have already issued Section 114 notices since 2020, while a recent survey by SIGOMA, (the Special Interest Group of Municipal Authorities representing 47 urban authorities in the northern, midlands and south-coast regions of England), found that 30 per cent of their 47 members felt they might face this decision by next year.
The situation seems even more severe following the recent news that one in 10 county councils in England are also facing S114 - putting vital services at risk in potentially hundreds of UK councils. Councils across England are suffering due to the combination of inflationary pressures, increased demand for services such as children's services, and previous cuts to budgets.
This dire situation all stems from the continued fall in Government funding over the past 13 years. Councils across England have seen their budgets cut by 20% on average, while urban councils have seen the biggest cuts. The average cut across Key Cities (a national network of 28 cities across England and Wales, representing around 10% of the country's population and contributing £150bn to the UK economy) and SIGOMA authorities is 26%. All this means that our transport systems, and housing quality and supply continue to worsen.
Properly funded local services are at the heart of any prosperous society. This cannot be achieved by simply passing the costs on to local taxpayers through increasing council tax and the social care precept. This will place extra burdens on those who cannot afford to pay in many of our most deprived areas, widening inequality across the country.
Furthermore, all members of the Key Cities network have declared a climate emergency. Local authorities have a crucial role to play in supporting the Government's net zero targets – they would benefit from the UK bringing its skills funding in line with the OECD average with a focus on locally targeted, green skills.
In recent months, we have welcomed the Prime Minister's new focus for taking long term decisions to deliver the real change we need. The Government can begin to address this next week by addressing the following issues:
Stabilising council finances
Deliver sustainable funding for local government by increasing grant funding in real-terms and providing additional funding targeted at children's services and homelessness and temporary accommodation, the two most under pressure areas.

Provide certainty for the system by ensuring that all future local government finance settlements are multi-year and published in good time to allow for effective financial planning.
Provide clarity on ongoing reforms including the Fair Funding Review and long-overdue reset of business rates growth.

Prioritise the devolution of further skills funding: to help boost struggling local finances and the UK's overall economic productivity in the longer-term:

Extend devolution of skills funding from just mayoral combined authorities to all municipalities, to better tailor provision to local needs and opportunities.
Provide wider entitlement to free study and support for adults looking to upskill from Levels 2 through 5, to keep pace with changes in technology and the environment.
Improve technical pathways at levels 1 and 2 from the age of 14, including an effective pre-apprenticeship programme.

Level Up by bringing Emissions Down: given that net zero is not a statutory responsibility, it can fall victim to the need to address other pressing local priorities, especially given the current economic situation. Government should:

Define the role of local government for delivering net zero to establish a clear strategy for the role of councils in achieving net zero emissions.
Build on the Green Jobs Taskforce and provide additional specialist capacity through combined authorities or net zero energy hubs.
Distribution Network Operators should be required to align their plans with local development plans.

A long-term plan for supporting local transport: The success of freezing bus fares at £2 shows public service transport is the key to unlocking growth. However, with 1,000 buses lost in 2022, freezing bus fares is not a long-term solution. The Government can improve and invest in local bus networks and mass transport innovation by devolving the London style bus franchising powers to local areas.
Reaching the 300,000 Housing Target: There are a number of initiatives that can support collaborative relationships between councils and developers to overcome barriers presented by challenging existing building stock. These include:
Alternatives to Right to Buy - Allowing a cash subsidy for council tenants equal to their Right to Buy discount to be used on any property.
Enable councils to build more council housing with larger homes suitable for multigenerational households.
Right to Buy Receipts: That the rule changes around retaining receipts are made permanent and that councils can set the discount locally and reinvest into expanding local housing stock.
As we head towards the next election, the King's Speech is one of the final opportunities for this Government to set outs its vision over the next year, picking out key themes and commitments it can provide and prioritise in the run up to the next election.
We would urge you to listen to the immediate needs from councils representing some of the UK's largest urban areas.
Yours Sincerely,
Cllr John Merry CBE Cllr Sir Stephen Houghton CBE
Read coverage of our letter in Inside Housing & Highway News and read an article based on this letter in the Local Government Chronicle here.