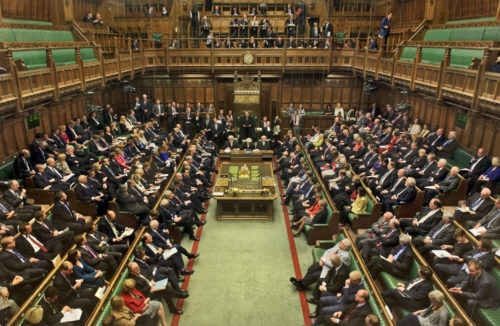 MPs debate final local government finance settlement
Posted on February 08, 2023
SIGOMA Chair, Cllr Sir Stephen Houghton wrote to MPs in advance of the debate to highlight the specific issues facing SIGOMA authorities. There were several interventions of note during the debate, excerpts below.
Sarah Owen (Luton North) Shadow Minster for Local Government
On top of that unfair and unsustainable approach, this also threatens to widen the levels of regional inequality even further, with the Chancellor's plans to raise council tax bringing in more than £80 a household in Surrey compared with just £39 a household in Hull and Manchester. That makes a mockery of levelling up.
Lisa Nandy (Wigan) Shadow Secretary of State for Levelling Up, Housing and Communities
Thanks to this sleight of hand, this con trick, it is precisely the places that the Conservatives promised to level up in 2019 that are again getting the thin end of the wedge. If they raise council tax by 5% in the north-east, they get £52. If they do it in the south-east, they get £66. This is the question that the Secretary of State has to answer, if he is going to stand by this plan and this approach: why does he think that people in Surrey deserve better-funded services than people in Bishop Auckland? This is not so much levelling us up as razing us to the ground, and driving a coach and horses through his own strategy to level up the country.
SIGOMA MPs raised: the importance of deprivation being included in the funding formula (Jon Trickett - Hemsworth), the importance of longer-term financial settlements (Kate Hollern - Blackburn) and the unfairness of the current business rates system and the need for a reset (Clive Betts - Sheffield South East).