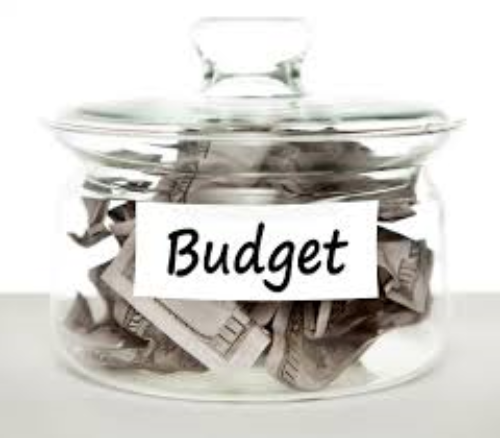 Austerity 'elephant in room' during budget says SIGOMA chair
Posted on March 20, 2023
While the spring Budget contained several individual initiatives that are welcome, the failure of the chancellor to address upcoming austerity for local services means that they will count for little in the long run.
Despite worries that the current administration was not as supportive of the 'levelling up' agenda, there were several parts of the Budget badged under this agenda. The first was the announcement of £200m for regeneration projects. This will benefit those 16 places, including many SIGOMA authorities. Confirmation that the third round of the Levelling Up Fund will be running, with more information expected later this year, is also welcome. However, the fact that these 16 successful projects are failed bids from the second round of the Levelling Up Fund does beg the question, if these are good enough to be funded now, why were they rejected at the time? And what other projects should also have been funded?
The second major element was the announcement of 20 Levelling Up 'Partnerships' with £400m of funding set aside. Again, welcome, particularly the understanding that each area requires a 'bespoke' place-based plan. We have consistently called for 'levelling up' to be more targeted and so this is welcome, but there will be questions about how these 20 hand-picked areas were chosen and why Blackpool and Knowsley, the two most deprived authorities, weren't included. The justification of those selected as ensuring 'fair geographic spread; surely goes against 'levelling up' which is about helping some regions catch up having fallen behind economically.
The new Investment Zones policy is better focused and clearly an improvement on what came before. But areas will still have to bid in to government for approval and so again we are faced with the potential for government-directed piecemeal projects that will do little to close our huge regional imbalances.
The focus on Budget day is usually on the big-ticket items, but there is often as much value in examining what was missing. In this case it was any mention of funding for local services including pay deals for the public sector. Post-Budget analysis from the Institute for Fiscal Studies shows that unprotected public sector budgets – which includes local government – face a real-terms cut of 3.2% each year between 2024/25 and 2027/28. This is equal to £18bn of real-terms cuts each year for 3 years.
Government grant funding to councils is an increasingly small share of how we are funded. If this continues to fall, with increasing reliance on local taxes such as council tax or business rates, then there will be a further widening of the gap between the poorest and wealthiest authorities.
In his speech the chancellor made several comparisons to how things have changed since 2010. One area the chancellor did not mention was the state of local government finance. Since 2010/11 funding has reduced in real terms by 19% on average, or 25% if you are one of the poorer councils we represent. The fact that after more than a decade of cuts have been implemented councils could now face three more years of austerity is seriously worrying.
No matter how welcome the individual elements of the Budget may be – and this includes the announcement of the trailblazer deals – they will matter for little if the overall level of funding in local government continues to be squeezed.
Cuts over the last 13 years have been uneven with the poorest areas seeing the biggest reductions. Part of the reason for this are the changes to the local government finance system which saw councils retain some of their growth in local business rates. This has rewarded the wealthiest high-growth authorities and a failure to 'reset' this growth has exacerbated the problem.
Hidden away in the budget document was a commitment to 'expand the local retention of business rates'. This means that not only are councils facing real-terms cuts to funding, but an expansion of an unfair funding system that is increasingly failing to match funding with need. There is more than £2.5bn of growth in the system. If allocated based on need this would move a significant amount of funding to the most deprived areas. Levelling up should mean fair equalisation for funding public services but we are at risk of it being removed by stealth.
Austerity was the elephant in the room at this budget – forced cutbacks and savings from councils over the next few years risk outweighing the new regeneration projects and partnerships announced this week. In the week in which we learnt that Public Health would be facing a real-terms cut, there is no doubt that councils face a challenging period over the coming years.
Read the article in the MJ here.