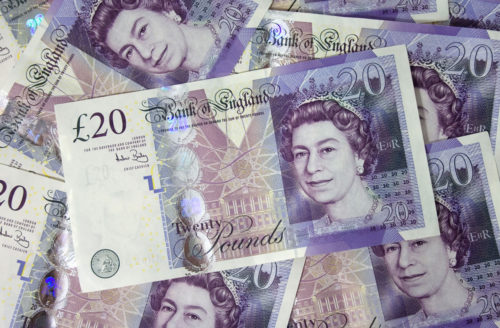 SIGOMA chair warns about impact of inflation on most vulnerable
Posted on February 02, 2022
After the 2021 Spending Review, when we warned that the new funding for councils would struggle to match inflationary pressures, the rate of Consumer Prices Index (CPI) was 4.2% – the highest since 2011. The rate has now climbed to 5.4% – the highest rate for 30 years and is predicted to climb further.
While the settlement allocation did mean that more deprived councils did slightly better than average for the first time in a decade – which was very welcome – such a level of price increase presents a challenge to councils with their budgets still recovering from a decade of austerity that has seen a £14bn real terms cut and where poorer areas, with a higher reliance on Government grants and reduced ability to raise local revenue, have seen disproportionate cuts.
The most recent settlement contained some good short-term news for our councils but has still left us with the prospect of having to make difficult decisions.
Many will have been cognisant of the fact that residents were facing a series of simultaneous price rises including energy, food, fuel, and the increase in the rate of National Insurance from April.
And, as food writer Jack Monroe has shown recently, – leading to a change in the way the Office for National Statistics calculates and reports on inflation – rising prices particularly impact the poorest in society.
There has been much in the news about a potential delay to the National Insurance increase – which is being introduced to fund the health and social care reforms – on the grounds of cost-of-living concerns.
As I wrote recently (www.themj.co.uk – 25 Jan 2022), regardless of whether this tax increase goes ahead, a significant increase in direct funding for social care is urgently required. It should also be noted that the Government have so far only committed to funding the first year of this new £300m burden for councils. It would be perverse if councils have to find the money to pay for a new fund which will initially predominantly go the NHS.
Many residents might be surprised to see the social care precept on their council tax go up from April, considering that the Prime Minster has made many claims about 'fixing' social care with the reforms that have been proposed.
As many in the sector have pointed out, most of the levy funding will initially be going to the NHS rather than social care, and what money the sector is receiving is to fund the new proposals – such as the cost cap.
The National Insurance increase will not help those in care currently and will do little to close the significant funding gap that has opened up over the last decade – estimated at more than £2bn by the Local Government Association.
The precept itself is a hugely flawed way to raise cash for social care. It raises different amounts in different parts of the country, unrelated, and often in direct contrast to local need. We have campaigned for years saying that council tax is a regressive tax as it hits the poorest hardest and raises more in affluent areas. It is simple maths – while half of properties in the Special Interest Group of Municipal Authorities (SIGOMA) areas – which are urban and predominately more deprived than the national average – are Band A, the rate for the rest of the country is half this.
This means that when council tax is raised by 1% it raises drastically more per household in Westminster than in Barnsley.
However, many councils have been forced to raise council tax, otherwise they would face cutting core services which would harm the most vulnerable in society. Direct funding from Government is down by more than half since 2010. The last thing councils want to do is raise council tax, but Government has left us no choice.
The upcoming fair funding review is an excellent opportunity to begin a sustained and fair increase in core funding. We hope the Government will move away from competitive bids and incentivisation pots and toward properly funding core council services.
We recently set out how Government could do this, including placing the decisions regarding distribution with an independent body, in our '3 block' model.
It is welcome that the Government has made it clear it is willing to listen to the concerns from the sector – some kind of reform of council tax and business rates should be included in these considerations.
Councils and residents are facing severe price rises and in both cases they will hit the more deprived hardest. Rather than tinkering around the edges, we need a transformation in the way that local government is funded that will support 'levelling up' by improving services for those that most need them.
Read the piece online in the MJ here.