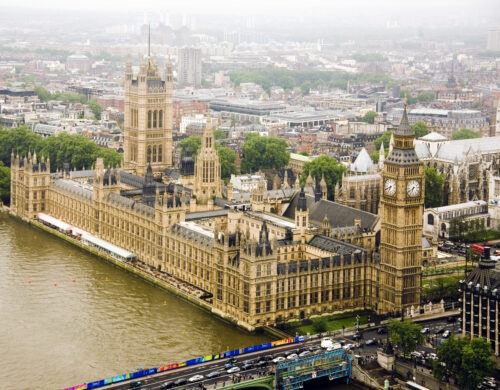 SIGOMA chair sets our "asks" for Levelling Up White Paper
Posted on February 02, 2022
'Levelling up' without a geographical focus is just investment and economic growth - and the government's record is not promising, writes the chair of the Special Interest Group of Municipal Authorities (Sigoma).
Closing the gap between regions in the UK will not happen overnight, but rather is something that requires a 20-year strategy and cross-party support. For the long awaited and delayed levelling up white paper to be the beginning of that process, it is vital that it recognises the significant challenge of the task ahead and sets out a long-term strategy, rather than short-term piecemeal one-off funding pots.
For me, 'levelling up' has three core components: business and transport infrastructure to create more and better jobs; early learning and skills to boost confidence and achievement of people (especially in the most deprived places), and quality public services – for it is the most deprived people who rely most on these crucial services.

The first thing we will be looking for in the white paper is how the government intends to level up – what funding streams they will make available and what kind of investments they will focus on. We will be on the lookout for any disingenuous rebranding of old or existing funding streams as levelling up. We have consistently argued that the focus must be on levelling up people – and providing the quality public services that support the lives of the most vulnerable.
Infrastructure not enough on its own
An important way to level up people is through education and skills. We need to start early – significant investment in early years education right through to meaningful apprenticeships. One proposal worth looking at would be capitalising the skill element of education spending. This would give access to up-front investment with payback in the form of additional productivity. There is no longer any reason to assume that somehow the return from, say transport capital, provides any more of a return than investment in people.
You can't level up the country when local government funding is being cut
Talking of capital investment, while big new infrastructure projects are very welcome and long overdue, they will not level up in and of themselves. The government has provided much needed capital funding through a series of funds such as the towns fund or levelling up fund, but not the revenue funding to support something once it has been built. For instance, capital funding to improve the public realm, but no revenue funding to employ street cleansing teams to look after it.
Indeed, while Sigoma members benefited from more than £500m in the first levelling up fund allocations, which was very welcome, collectively our councils have £5bn less in core spending power every year to spend in our local economies. One of the key messages we have tried to get across to the government is that you can't level up the country when local government funding is being cut. The government must use the fair funding review as part of the levelling up agenda to support the most deprived areas and provide sustained and fair increases in core funding.
Geography is key
The second thing we will be looking for is who will be doing the levelling up – will it be Whitehall or town halls? So far it has often been the former – centrally devised funding pots allocated by opaque criteria decided in London. The government must devolve these kinds of decisions to local councils and combined authorities, which know the most about their local areas.
However, as we have seen since 2013 when business rates growth began to be retained by councils, increased reliance on locally raised taxes would not be the devolution silver bullet some claim it would be. Indeed, doing so with no income floors and ceilings to enable redistribution would be regressive, benefitting those with higher tax bases.
The final thing we will be looking for is where the government is planning to level up. This agenda without a geographical focus is not 'levelling up' but just investment and economic growth. One of our key messages to government is that you can't level up everywhere – you must prioritise. The various levelling up funds have thus far not been promising in this matter.
A huge opportunity
Our analysis of the community renewal fund – the precursor to the UK shared prosperity fund – found that more went to the least 40% deprived councils than the most 40% deprived councils. The first allocations of the levelling up fund saw no funding go to half of the 10 most deprived councils in England, including Blackpool and Knowsley – the two most deprived local authority areas.
As these areas used to benefit from funding such as the local growth fund in many cases there will be areas worse off. Both the community renewal and levelling up funds involved competitive bidding, which will benefit those authorities who can afford larger bid writing teams or consultants to do it for them.
This white paper presents a huge opportunity. Our members are hopeful the government has listened and will use it as the beginning of proper 20-year strategy to begin to close the gap between the regions of the UK – focusing on people, delivered locally, and in the places it is most needed.
Read the article online in the Local Government Chronicle here.