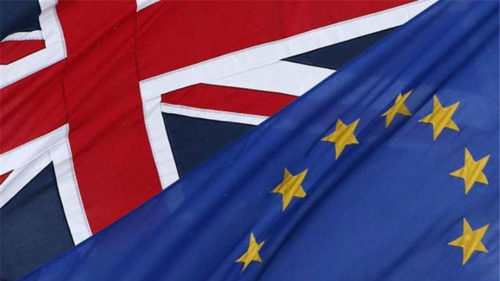 SIGOMA chair calls for government to prove UKSPF will match EU funding
Posted on May 04, 2022
Government must back up claim that UKSPF provides real terms match
When allocations for the UK Shared Prosperity Fund (UKSPF) were finally released earlier this month there would have been an element of initial relief that there, in black and white, was a commitment for a 'real terms match' for every Local Enterprise Partnership (LEP) area.
This is what many had been calling for – a guarantee that we would not be worse off under the new funding regime.
Very quickly however there were those who questioned this claim. The Northern Powerhouse Partnership said that many areas had seen real terms cuts of 35%. The argument presented by the Government that parity was reached if you included tapering down EU funding was called 'unconvincing' by the IPPR North think tank. Sir Bob Kerslake called the Government's defence a 'pretty obvious sleight of hand'.
It is crucial that we get to the bottom of this – if the Government is certain that funding will be matched, then they should release the comparative data that backs up their argument. Until then there will continue to be doubts about funding levels.
The allocations themselves contained some disappointing elements. While it was welcome that each authority received its own allocation, a chunk of this was diverted to the 'Multiply' scheme. While clearly vitally important this should have been separately funded, rather than top-sliced from the UKSPF.
The commitment to match 'at a minimum' for our areas sadly means just that. We had previously warned that a quirk under the previous regime meant that some areas in the UK received many times more than other areas due to an arbitrary cliff edge. Disappointingly this has been embedded under the new system – despite the fact the Government had committed to developing a tailor-made scheme for the UK.
South Yorkshire was one of several regions which would now qualify for the highest level of funding, but because allocations are 'matched' it will still receive the lower amount. Cornwall will receive £474 per household from the UKSPF. South Yorkshire will get just £73, despite having almost identical GVA figures. If South Yorkshire had qualified for same the per head figure as Cornwall, an additional £250m would be flowing to the region over the next three years.
The Government has a huge opportunity for the next set of allocations – by rectifying the arbitrary cliff edge funding mechanism and providing certainty with allocations over a seven-year period, the scheme can be transformed and genuinely support the work of 'levelling up'.
Read the article in the MJ here.