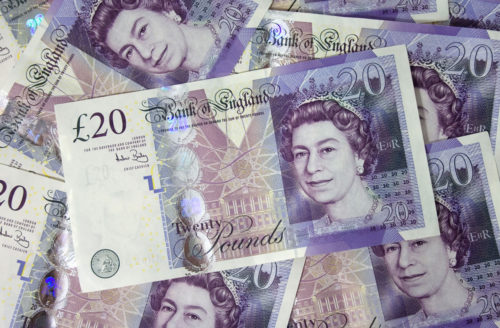 SIGOMA chair calls for emergency support for council budgets to fight inflationary pressures
Posted on July 01, 2022
Rampant inflation will impact poorest most

Councils are crucial to the government's "levelling up" agenda. However, they are facing a cost-of-living crisis just like many households currently are. Unless emergency support is provided in this financial year, local authorities face a chilling return to austerity – although for many of the most deprived authorities it never really went away.
It has been 3 years since the government's promise to "level up" the country and there is growing concern that the agenda has begun to stall. A reduction in local public services – as our recent survey of members found was predicted in every authority - would be devastating for the agenda. As we have said time and time again, "you can't level up when local government is being cut".
At the beginning of 2022 the issue of inflation was firmly on council radars, but the scale of the issue has continued to worsen – from around 3% then, to more than 10% now. Councils face many of the same inflationary pressures as households – with utilities and the price of fuel two notable areas of concern. Local authorities have to heat a range of properties including care homes, swimming pools and leisure facilities. There is a particular level of concern here as Covid shut many leisure centres down and now the cost of running them has rocketed.
There is also a significant level of uncertainty around pay. Increases in the National Living Wage are to be welcomed, but if they are unfunded they will create a significant burden on budgets and will also cause pressure on the rest of the pay system. This will be felt especially in social care authorities – in this sector pay is a significant part of the budget and many of these costs will be passed on to local authorities.
Within social care there are also concerns building over whether the reforms proposed by the government will be fully funded, with it feared that councils will have to pick up the bill for the difference.
Councils were facing a perfect storm before the current cost-of-living crisis began – budgets weakened by a decade of cuts, the disruption of Covid, changing demographics and potentially unfunded reforms. With the "levelling up" funding we have received being piecemeal and a fraction of what has been lost in grant funding to councils, we are at risk of being levelled down.
Councils need additional emergency funding urgently. The alternative is reduced service provision with some councils facing a very real risk to their financial sustainability. This is the opposite of "levelling up" – we need the government to step in now.
Read the article in the MJ here.