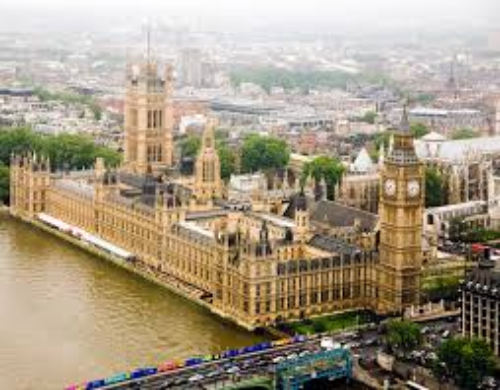 "'Levelling Up' let down" - SIGOMA chair responds to the Queen's Speech
Posted on May 25, 2022
Queen's Speech: 'levelling up' let down
A hundred days on from the publication of the Levelling Up White Paper we finally saw some more detail on what the agenda would look like when put into law.

This is meant to be something that will be 'at the heart' of the Government's agenda for the next decade – according to the briefing note issued for the Queen's Speech.
And yet, the actual content of the Bill is surprisingly light. So much so, that the fourth of the five 'main elements' of the Bill is about giving residents more say of street names and 'ensuring everyone can continue to benefit from al fresco dining'. While I'm sure many will welcome the continuation of the COVID-enforced expansion of al fresco dining on our high streets, this hardly seems the kind of thing that will begin to close the gap between better and worse off regions.
The Government have committed to enshrining the 12 'missions' in law with a duty to report annually on their success. Accountability will be welcome – but the government will mark its own homework and has the opportunity to alter the metrics and target date of the missions if they so wish. The danger here is that ministers will backslide on commitments, with excuses lowering expectations. We have already seen this recently with inflation and the cost-of-living crisis. What we must not see is blame being levelled on those areas who are not able to meet the mission targets – when it is in fact that local areas are not being given a penny by the Government to be able to reach them.
To overturn decades of regional inequalities is a monumental 20-year task that will require substantial new investment as well as new powers. With the agenda now in its 3rd year, there are many who would question what progress, if any, has been made. There has been no word on the long delayed Fair Funding Review and a 'reset' of business rates – both of which could be used to support the 'levelling up' agenda. The various 'levelling up' funds are beauty contests pitting councils against each other, with the criteria used failing to move money to the most deprived areas.
Time will run out for 'levelling up' if we can't get funding to the most deprived places soon for both the cost-of-living crisis and to give them hope for the future that their places matter.
Read the piece in the MJ here.