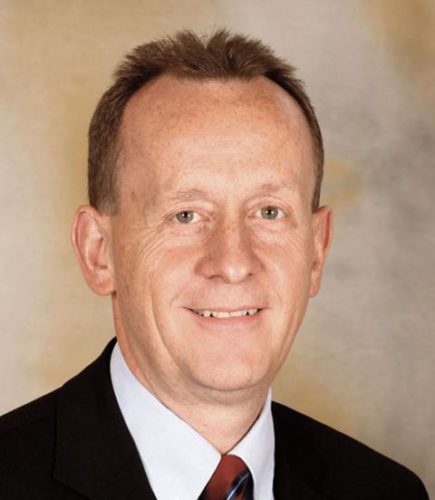 Autumn Statement a defining moment for "levelling up"
Posted on November 11, 2022
Sir Stephen Houghton warns Rishi Sunak and Jeremy Hunt have some huge economic choices to make, but with the Autumn Statement looming it is vital local government funding is protected if the levelling up agenda is to make progress.

The Autumn Statement scheduled for 17 November will, in many ways, define the new Prime Minister's first term in office and the wider levelling up agenda. With the Government required to close a huge black hole in the public finances to meet their goal of reducing the debt as a proportion of the economy within the next few years, Rishi Sunak faces some big choices.
Indeed, in his speech outside Downing Street just after becoming PM, he talked of 'difficult decisions' to come. With the tax u-turns announced so far only covering about half of the UK Government's predicted £70bn gap, many are assuming that austerity via spending cuts will cover a large part of the rest.
However, it is absolutely essential the chancellor and PM do not target local government for any further cuts. Local authorities have faced £16bn in real term cuts compared to 2010-11 – a disproportionate level compared to other areas of the public sector. The simple fact is there is no 'fat' to cut and no meaningful 'efficiencies' to make.
It is also worth noting that not only did local government face far greater cuts than elsewhere, but the cuts themselves were felt unevenly. Our network of more deprived urban authorities has seen an average cut of £823 per household compared to 2010-11 – 30% more than the English average of £637. Further cuts to our budgets would be damaging and have a very real impact on service provision and the delivery of regeneration projects.
However, even if the level of resource is maintained in cash terms the current level of inflation would mean many difficult decisions would still have to be made.
Our recent survey found inflationary pressures would wipe more than £1bn off Special Interest Group of Municipal Authorities (SIGOMA) member's budgets in each of the next two years. This would still mark a serious return to austerity. If the Government is serious about protecting the most vulnerable and delivering on the levelling up agenda, then we need to see local government funding increase with inflation as well as an injection of additional funding for social care.
A commitment from the chancellor that local government will not face further austerity during his speech will be welcome, but as always the detail will be crucial – and how much detail we get will be important to councils.
One of the requests we are making of the department is to provide as much information about the upcoming local government provisional finance settlement as early as possible. With this 'fiscal event' having now been pushed back it would not be unreasonable for some clarity on the settlement to be provided by the Government.
Key questions include news about whether we can expect a multi-year settlement, what will happen with council tax and business rates and an update about progress with the Fair Funding Review.
Clarity and the ability to plan for the future is so important for councils. In recent years councils have been starved of information with little time following announcements to plan – think of the four consecutive single-year settlements, settlements published at the last possible minute and a significant delay to some long overdue reforms.
The more information that can be provided alongside the Autumn Statement, the better. This includes information about council bids for the UK Shared Prosperity Fund, Levelling Up Fund round two and investment zones. Information for each of these areas is currently overdue and delays here will harm the ability to deliver on these crucial projects.
It is absolutely vital the Government does not repeat the mistakes of the decade of austerity following 2010 when it was the poorest and most vulnerable in society who bore the brunt and suffered the most. Our asks are clear – protect local government funding and give us the information to provide certainty so we get on and deliver our important frontline services.
Read the article in the MJ here.