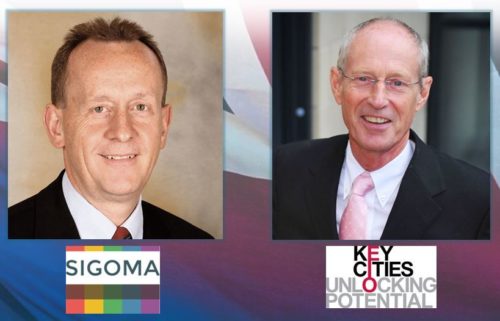 Urban councils issue unified call for a more balanced Brexit
Posted on June 19, 2018
Our decision to leave the EU will have a significant and lasting impact on the future of local communities across the UK, and has already proven divisive.
The referendum result itself has been widely interpreted as one of disaffection. The status quo, so it is argued, worked better for some than it did for others.
This is borne out by the data. The vast majority of those areas left behind economically by decades of uneven national growth did, in fact, vote to leave.
Comparing the referendum result to the social mobility index for instance, we find that 92% of social mobility cold spots (the least mobile fifth) voted to leave, while 62% of social mobility hot spots (the most mobile fifth) voted to remain.
But Brexit, at least in the short to medium term is unlikely, according to most forecasts, to result in the boost in growth, productivity and ultimately the prosperity that these places have been so long overdue.
In fact, the Government's preliminary analysis suggests Brexit is likely to have a fundamentally unbalanced regional and sectoral impact.
This could mean more goods and trade dependent economies, which tend to be more common in the urban areas we represent, and in which the vast majority of residents voted to leave, may be among the hardest hit.
They were promised greater economic prosperity, more money for vital public services and a greater say in their future. The right approach to Brexit will therefore be one which, as far as may be possible, seeks to honour these commitments.
It is therefore vital that Brexit is seen as an opportunity to do things differently – to address the historic imbalances that left many feeling so disaffected.
But the insular manner in which the Brexit negotiations have so far been conducted has done little to ameliorate this sentiment, and there is little evidence that local government or the English regions will have any significant influence over our direction of travel.
If we get the right deal and post-Brexit settlement, there are many reasons to be optimistic about our future outside the EU.
But this means securing agreements that protect jobs, particularly in the vulnerable areas on which so many leave-voting constituencies continue to rely, areas like manufacturing, distribution and public services.
It also means levelling economic investment to encourage business growth across the country, creating greater opportunities for our best and brightest to live and work where they choose and not where the nation's overwhelming economic centre of gravity pulls them.
The capital, following decades of unrivalled investment, continues to make up more than half of England's total economic output per head, and London, the South East and the East of England are therefore, unsurprisingly, the nation's only net positive contributors to the Treasury.
This leaves our economy less resilient to the challenges of Brexit, local authorities (that now increasingly rely on local business rates) more vulnerable, and it also undermines social cohesion.
There is a great prize to be won. A UK economy firing on all cylinders, a more balanced, unified and optimistic nation – a nation ready to compete and thrive in the international arena.
But to win it, local government must be given a more meaningful say both during the Brexit negotiations and thereafter so that the economic interests of all English regions, of all left-behind communities, are fairly and transparently represented.