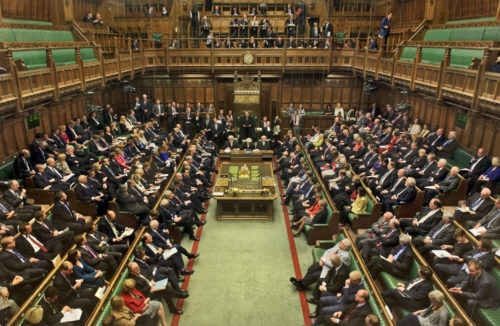 SIGOMA Chair Responds to "Nickgate" Scandal
Posted on February 08, 2017
Sir Stephen Houghton, Chair of the Special Interest Group of Municipal Authorities has today spoken out regarding recent accusations that Surrey County Council were compelled to climb down from their planned council tax referendum following a secret "sweetheart" deal with Government.
The referendum, which would have allowed residents of the Conservative-led council to vote on a proposed 15% increase in council tax designed to relieve immediate social care pressures, was called off at the 11th hour on Monday when the authority opted instead for a 4.99% increase.
The deal, alleged by Labour Leader Jeremy Corbyn to have been arranged between Surrey County Council Leader David Hodge and a senior DCLG official named 'Nick', was exposed during today's Prime Minister's questions when the opposition leader read out a series of text messages which he stated had been exchanged between the pair.
Commenting on the accusations, Sir Stephen said:
"All councils are currently struggling to maintain service spending, with social care in particular exerting an immense pressure on local budgets, a pressure that is even more acute for many of the deprived urban areas we represent.
"Surrey's initial decision to trigger a referendum drew much needed attention to the impact budget cuts are really having on councils, a highly visible symptom of our current social care crisis.
"However, it is now essential to establish the facts behind these allegations, which, if found to be true could completely undermine local authorities' faith in our current funding system and make a nonsense of the four year offer DCLG went to such great lengths to promote."
"SIGOMA is therefore backing calls for a swift and clear statement by the ministers concerned to establish whether Surrey did in fact receive assurance of special treatment to silence its social care concerns and undermine the settlement process."
"If these allegations are found to be true, we intend to take the issue further on behalf of our members to ensure those involved are held to account."