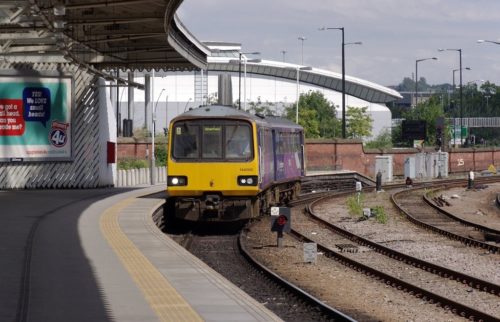 United calls for transport investment rethink
Posted on December 21, 2017
Public and private sector leaders are today in agreement over some of the main reasons behind the huge regional disparity in rail infrastructure funding, responses to the Transport Select Committee's Rail infrastructure inquiry have revealed.
Submissions from SIGOMA, an interest group that represents 46 councils across the country, and Balfour Beatty, a leading commercial infrastructure group, highlighted the growing consensus.
Both concluded that a narrow focus on short-term financial criteria rather than the wider recognition of socioeconomic benefits along with a lack of equivalent statutory powers for sub-regional transport bodies like Transport for the North, were at fault.
Balfour Beatty argued that "The Benefit Cost Ratio (BCR) processes used to allocate funding can be over-reliant on narrow financial criteria relating to high population densities and high wages, rather than considering wider social and economic benefits such as potential new jobs and the Gross Value Added (GVA) of new infrastructure. In our view, these tools are out of date and should be expanded to include an economic development priority: we need all parts of the country to be growing."
This echoed SIGOMA's stance that: "The Treasury's tendency to prioritise short-term over long-term benefits… may be undermining their aim of tackling the underlying structural issues holding back the nation's productivity… Economic rebalancing cannot take place as long as [they] continue to prioritise the 'highest value-for-money' projects… Government should therefore attach a much greater weighting to transport investment's potential to generate economic growth."
The international infrastructure group also stated: "As currently planned, Transport for the North will not have nearly the same powers as Transport for London. It will be a "statutory influencer" with the right to prepare a strategy and provide the Secretary of State with advice. Transport for the North will not be able to borrow money or fund investment like Transport for London. For regional infrastructure disparities to be levelled, these bodies must be able to finance infrastructure projects and drive forward private investment."
Mirroring the local government interest group's position that: "Despite… devolving new powers, these do not go far enough… Neither Transport for the North nor any other sub-national transport body will be able to achieve the same results as Transport for London without equivalent powers and funding."
Commenting the response, SIGOMA Chair Sir Stephen Houghton said: "Good transport links are essential to spreading the benefits of higher productivity and stronger economic growth across the whole country, in line with the stated objectives of the Government's Industrial Strategy.
"But a failure to address an allocation basis that favours the most productive parts of the country, and a framework that doesn't devolve to other sub-national transport bodies powers and funding equivalent to those enjoyed by Transport for London, will prevent their fulfilment.
"The fact that local government and industry have independently settled on the same issues, identifying that the same obstacles are currently holding the country back should speak volumes, and I hope the Select Committee's inquiry will be seen by central government as an opportunity to revisit and revise its approach in these areas."
"So long as Government uses narrow financial criteria to prioritise key projects, London will continue to be fast-tracked to the front of the que, fuelling a self-reinforcing cycle of disproportionate investment and leaving the rest behind. So long as the imbalance in transport powers persists, so too will the imbalance in our regions' ability to drive forward projects that better reflect the interests of the whole country, and not just the capital."