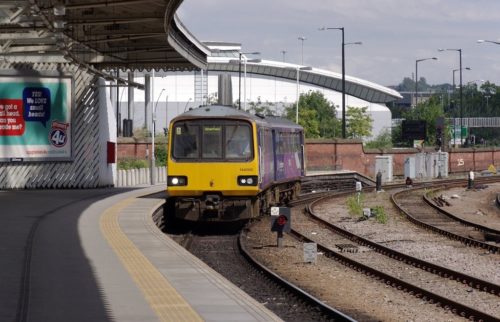 Leaders call on Transport Secretary to put his money where his mouth is
Posted on August 23, 2017
Council leaders from across the country have renewed their calls on Transport Secretary Chris Grayling to commit to balanced regional investment in national rail infrastructure following the Minister's controversial comments in the Yorkshire Post today.
Over a quarter of Special Interest Group of Municipal Authorities (SIGOMA) council leaders have already written to the Minister to challenge the decisions to press ahead with Cross Rail 2 for London and backtrack on the electrification of key northern routes.
Commenting on Mr Grayling's statement, SIGOMA Chair Sir Stephen Houghton said: "The Minister acknowledges that 'without modern, efficient and reliable transport links, the vast economic potential of the North cannot be realised' and he accepts central Government's responsibility to provide funding."
"We welcome his emphasis on the importance of regions outside the capital taking ownership of crucial transport projects, but his statement does nothing to explain why, time after time, infrastructure investment opportunities in the regions are shunned in favour of the Capital."
"The reality of the situation is that TfN and northern leaders are taking control, as todays transport summit demonstrates. Yet TfN do not yet have the necessary statutory powers to drive change and Central Government still plans to spend more than three times the national average in transport infrastructure investment in London up to 2020 and beyond, following years of equivalent underinvestment in every region outside the capital."
"This is an issue that reaches beyond the major transport hubs of the north. Council Leaders from Sunderland, Kirklees, Stockport, Blackburn with Darwen, St Helens and Warrington have now added their voices to those of Manchester, Leeds, Liverpool, Newcastle and Sheffield in calling for balanced investment, and others will follow. So the Transport Secretary is well aware of the gross imbalance in infrastructure investment over which his department is currently presiding.
"Regions outside London are chomping at the bit take the initiative, but the reality is that reigns of funding that dictate the direction of travel remain firmly in the hands of Mr Grayling and it lies with Government to honour their manifesto commitment to the people of the North."