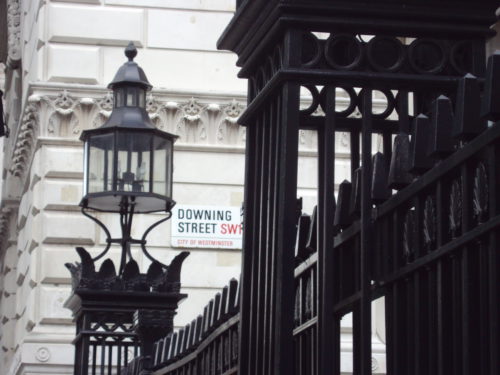 When no news is not good news - Autumn Statement 2016
Posted on November 25, 2016
In one sense authorities will be relieved that there has been no knee-jerk reaction to the worsening economic forecast of the Office of Budget Responsibility following Brexit. We understand that most authorities (including most of our members) have signed up to the 2019-20 offer made by Greg Clark. Knowing that this is not immediately under threat offers some comfort in the short term.

But this isn't a case of "no news is good news". One of the biggest issues on our agenda, also reflected in national discussions, is the increased cost of and inadequate funding for social care. In the 30 minutes of Prime Ministers Questions immediately preceding the Autumn Statement, the Prime Minister fielded one question after another about the teetering care system, yet this did not feature at all in the Chancellor's statement.
The Government's solution to care pressure is the Better Care fund and a 2% social care precept. The improved Better Care fund is some years away but the social care precept currently available to authorities provides funding without regard to where it is most needed, to the huge disadvantage of our members.
The Government's intended strategy seems therefore to be for communities to pay for social care through council tax rises. Due to lower tax bases over which they have little control, this will mean that those responsible for providing vital services to some of the poorest communities in the country will be able to raise significantly less than their richer counterparts, perpetuating a deep and growing social division between deprived and affluent areas.
At the same time, costs of care are directly affected by the increase in National Living Wage, changes in National Insurance rates and the Transformation of Care agenda. These changes are having a significant impact now, not in two or three year's time.
The Government's stated objective to rebalance the economy through infrastructure investment is welcome and something we have been pressing for over many years. We believe that the only truly worthwhile recovery is one which benefits all parts of the country. It is also clearly hitting home to Government that this economic imbalance may have underpinned much of the voter dis-satisfaction that gave rise to the Brexit vote.
Treasury announcements on new investment always need a certain amount of unpicking however and sadly this Autumn Statement is no exception. We were disappointed, but not entirely surprised, to find that the headline announcement of a 1.8bn of Local Growth Fund investment, welcome though it is, was a restatement of a previous announcement first made in March.
Treasury appear also to have taken no account of the "back door" redistributions from local government to other Departments we highlighted in our Treasury submission. This is mainly through business rate relief claims for academy schools and health trusts and the imbalance of cost sharing with health bodies under Transformation of Care.
The Chancellor's Autumn Statement is set to take on primary importance as the March Budget announcement will now become a thing of the past. The Statement gave no details of individual Departmental Expenditure levels, so authorities will be assuming, possibly incorrectly, that settlement funding will not change. In keeping silent on the issues we raised, however, the budgetary uncertainty faced by local government continues.