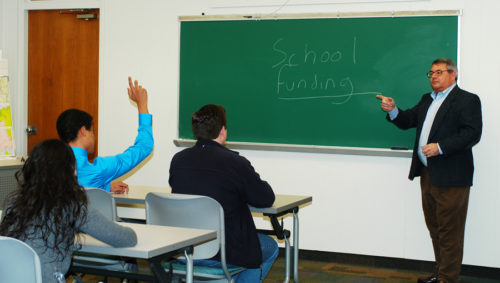 New Education Funding Announced
Posted on October 04, 2016
SIGOMA welcomes the recent announcement by the Secretary of State for Education, Justine Greening, that £60m will be invested to improve the life chances of children living in some of the least socially mobile parts of the country.
Six areas will initially benefit from the investment, three of which, Blackpool, Derby and Oldham are SIGOMA members.
While it is positive to see investment targeted to some of the country's most deserving social mobility cold spots, we hope that, should the scheme prove successful, further beneficiaries could be included.
Our analysis of the 2016 Social Mobility Index[1] shows that 55% of the 20 least socially mobile areas in the country, according to Social Mobility and Child Poverty Commission data, are SIGOMA authorities. Only 11 SIGOMA members are above the national average and no SIGOMA members are in the top 10% most socially mobile.
Every child deserves an equal opportunity to succeed in education and the Secretary of State's net of targeted funding must be cast wider in order to avoid a postcode lottery.

[1] Our analysis combines the scores of shire districts to a county score to give comparable scores for all multi-tier authorities.